A TV show you're currently addicted to
Well, there are a ton. I actually just caught up with all my old favorites, but also started (and already caught up to!) a new favorite...
MODERN FAMILY :)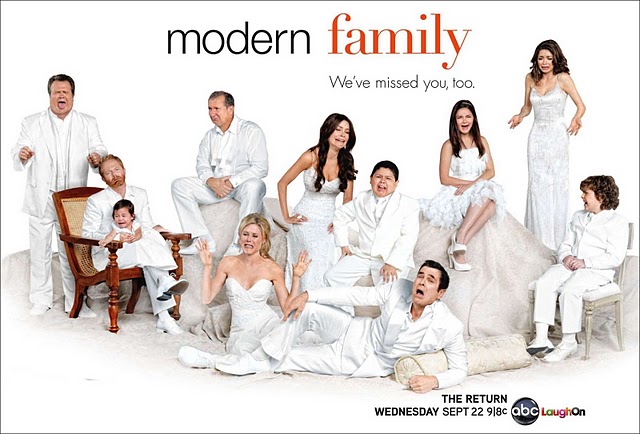 I love this show. How can you not love it? Crazy, fun, and adorable. I will be the first to admit that sometimes The Office bores me, especially in its newer episodes...but Modern Family is definitely doing justice again to mockumentaries.
--
(PS: I'm supposed to be done my 30-day challenge today. Hum. I wonder if I should play catch up...? I always viewed this thing as more of something I didn't have to strictly stick to, especially since I am pretty much blogging every day...oh well. I will finish it in February!)